Commercial Work
At Bradford Floor & Home in Peabody, you aren't just getting your standard floor installation services. We go above our competition to ensure your floors and home look pristine once our installation team leaves. However, what also separates us from competitors is our commercial work and property management.
Bradford Carpet One has been a trusted provider of commercial flooring for over 29 years serving eastern Massachusetts, southern New Hampshire & parts of Rhode Island. We can service your commercial projects small to large. We specialize in quick turnarounds, quality installations, and exceptional project management. We will get your project completed on time and on budget.
Commercial Flooring Installation
We offer commercial flooring installation services to furnish and install carpet, vinyl (sheet goods & planks), VCT, hardwood, laminate, and ceramic tile. Our expert installation team is always ready to accommodate to your schedule and needs.
We have worked with many general contractors and property managers regarding flooring. If you are looking for any of the following work, our Bradford Carpet One Floor & Home team is your go-to installers. Our clientele includes, but is not limited to, general contractors, developers, interior desginers/decorators & property managers.
Waiting rooms
Apartments rooms/ buildings
Medical offices
Main commercial buildings
Restaurants
Common halls
Stairways
Although, these are just a few examples of the properties and commercial buildings we have worked on, you can learn more by contacting our Bradford Carpet One team at 781-231-2955 or info@bradfordcarpet.com.
Work with General Contractors
When it comes to commercial work, we are used to working with general contractors and managing a flooring project. Having been in commercial work and property management since 1988, which is more than 29 years, means our team has a lot of experience doing such projects. We understand the type of floors you will be looking for, whether it be stylish, durable, or both. We also know that attention to detail is incredibly important for any installation job, which is why we have the RFMS Measuring System.
RFMS Measuring System
Perfection for commercial work and property management is necessary. When it comes to investments, floors must be perfectly set and aligned. Our state of the art RFMS measuring system allows us to scan the blueprints on the computer and come up with a floor plan, along with pricing, based on the measurements.
Property Management
Besides our commercial work, we are also known for our property management at Bradford Carpet One. Similar to our commercial work, property management for stairways, common areas, and apartments is done with a keen eye on detail. Although property management is done for a quick turnaround, we still make sure to provide the top quality floors and installation. Whether it be a landlord needing a new carpet in an apartment so he or she can rent it again, or an upgrade on a lobby floor, we have all the flooring options available. Including: Carpet, carpet tiles, LVT, laminate, vinyl, hardwood, and tile.
Commercial Flooring Options
Authorized Dealers of: Armstrong, Azrock, Barrett Carpet Mills, Bigelow, Bentley Mills, BlueRidge, Cambridge Commercial, Daltile, Daltonian Carpet, Decoria, Durkan Hospitality, Duraweave, Forbo, Interface, Invista, J&J Industries, Johnsonite, Karastan, Krauss, Lees, Mannington, Marmoleum, Masland, Mats Inc, Merit, Mohawk, Monterey, Nafco, Patcraft, Roppe, Shaw Contract & Tandus.
To learn more about our commercial work and property management, contact Bradford Floor & Home today, or visit our showroom in Peaobdy, MA.
View our commercial flooring installations: Commercial Flooring Gallery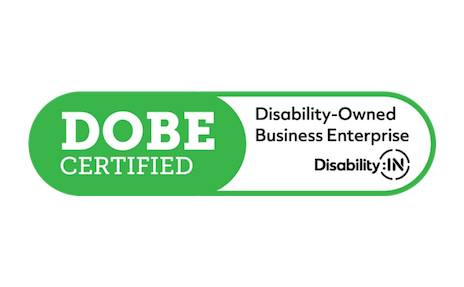 Commercial Flooring Options



Commercial Vinyl

If you want the natural look of wood or stone be sure to choose commercial vinyl flooring. Commercial vinyl is ultra-durable, so it can handle heavy foot traffic and even rolling traffic. Plus, commercial vinyl is water resistant.

Commercial Carpet

Commercial carpet is stylish and comfortable underfoot, but it is wear and stain resistant. As a result, commercial carpet, compared to residential carpet, is easy to clean and maintain. It's perfect for offices and other similar settings.






Carpet Tile

Carpet Tile is the most common and popular commercial flooring soft surface option. Carpet tiles are made from extra durable fibers that can handle daily foot traffic, and come in designs that can easily hide stains and dirt.